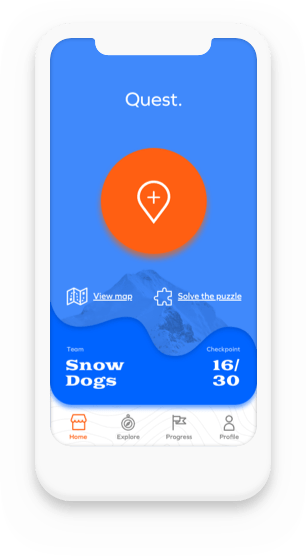 The
ultimate
skiing
challenge
Ski Quest will lead you on an adventurous expedition around your favourite ski areas, unlocking parts of the mountain you never even knew existed. Collect checkpoints, solve puzzles & win prizes in the world's largest ski areas to outsmart and out explore any competition.
Find out more
Reach checkpoints to find clues
Solve puzzles to win prizes
Compete in hidden challenges
Supporting two great charities to help enrich children's lives!

Who can take part?
There's a Ski Quest for all abilities. Families, teams, corporate groups... anyone!
Take part in Ski Quest
Just £25 per team or family
Ski Quest is the new way to enjoy your time on the piste. We've plotted virtual checkpoints all over the biggest ski areas, and participants use our app to check in at each point. The challenge is all in the route planning. On reaching points, you'll uncover clues, fun facts, promotional offers and secret missions/challenges. It's a really fun way to gamify your time on the slopes.
Take part
Discover Ski Quest experiences
App
features
Collect checkpoints
When you think you have reached a checkpoint, hit the locate button and we'll tell you if you're in the right place or not.
Plan your Route
We've plotted the points but it's up to you to plan your route. Use your Ski Quest Piste Map to view checkpoints and your in-app map to check your GPS location against each.
Collect Clues
Behind some checkpoints you'll find clues which you can use to solve the Ski Quest puzzle. The more checkpoints you reach, the more clues you will unlock!
Challenge Yourself!
Ski Quest offers you a range of challenges to take part in. Reach all the checkpoints, solve the puzzle, share your story along the way – we have some great prizes and offers for those that complete Ski Quest!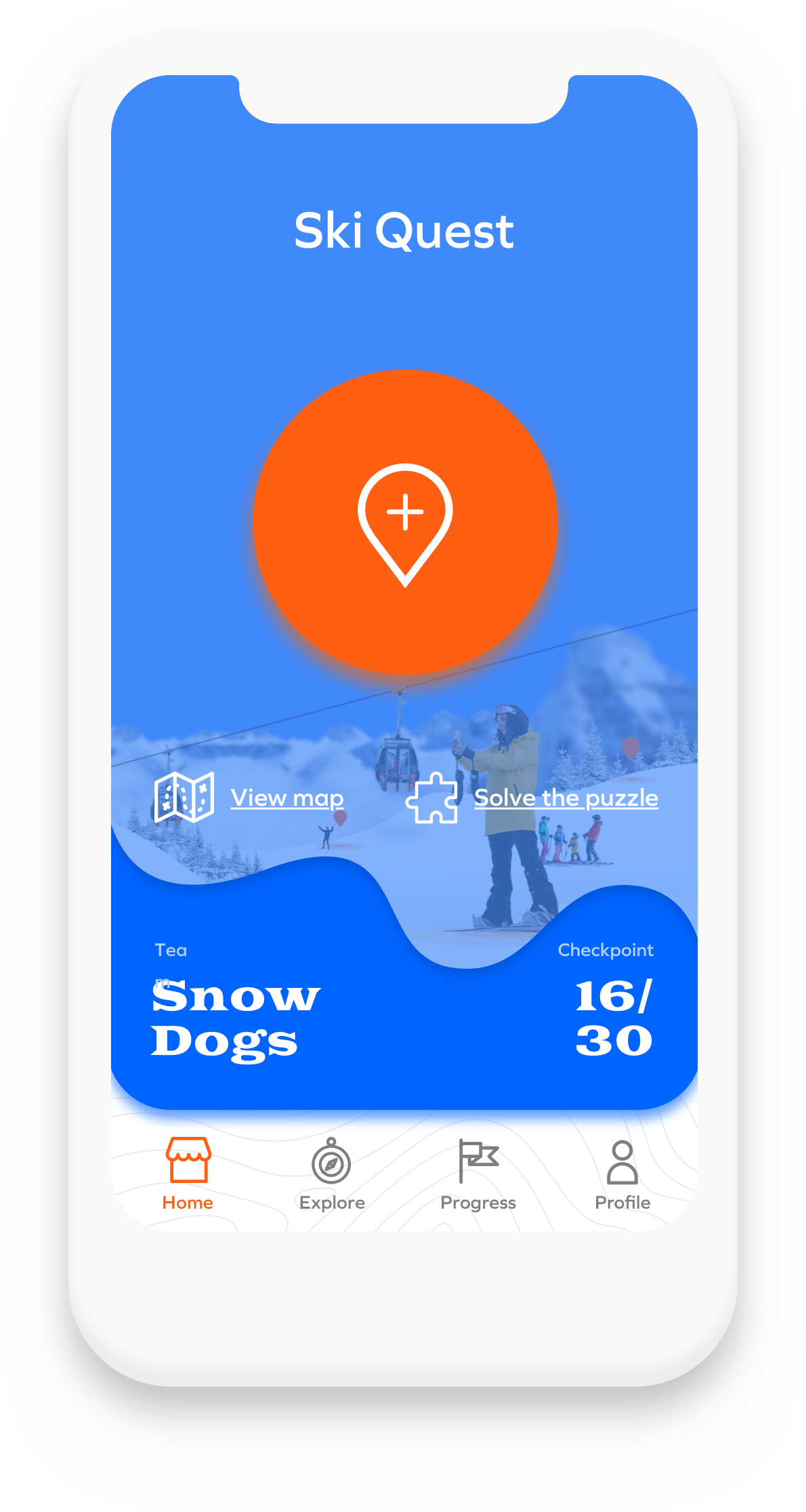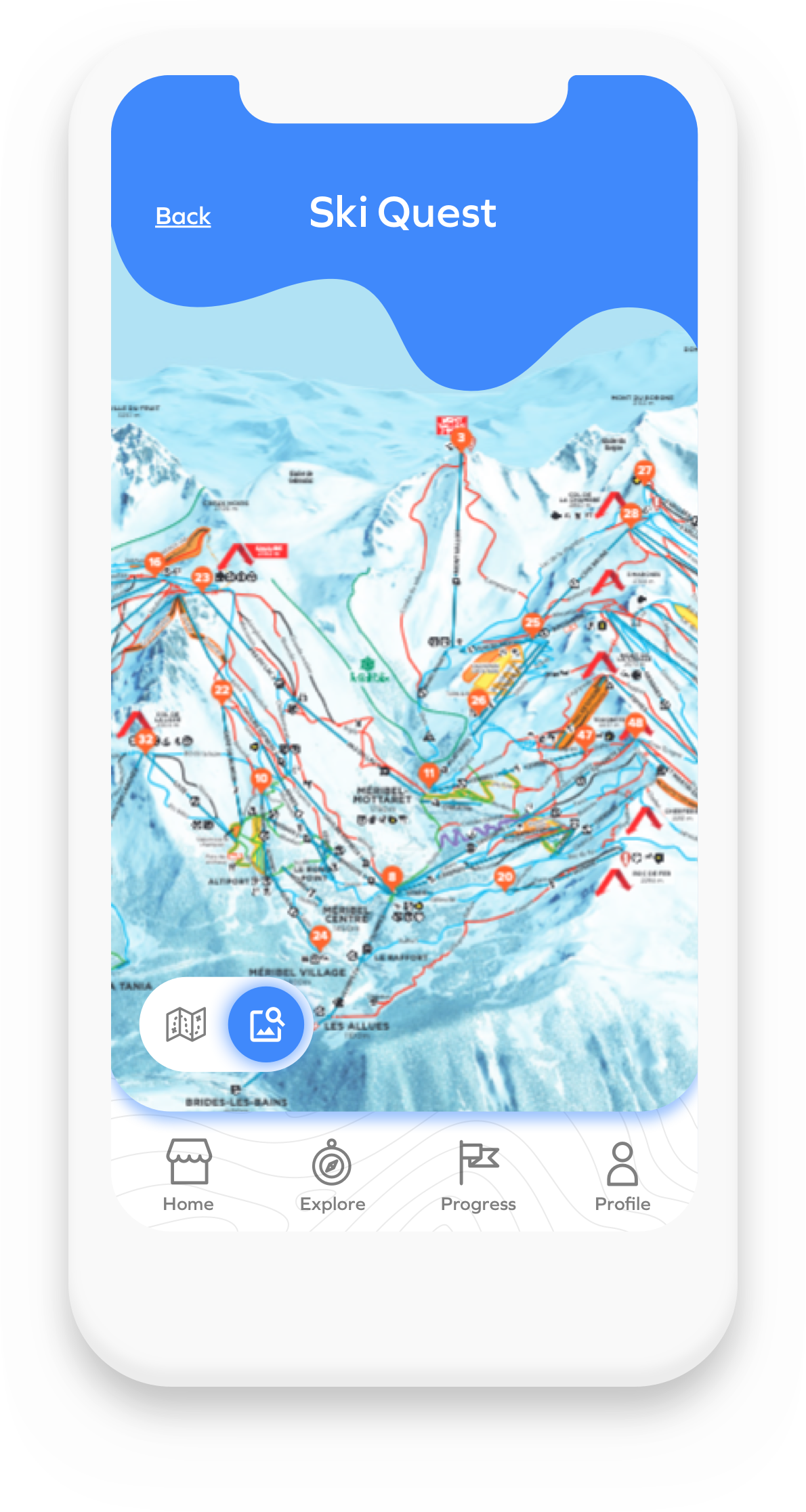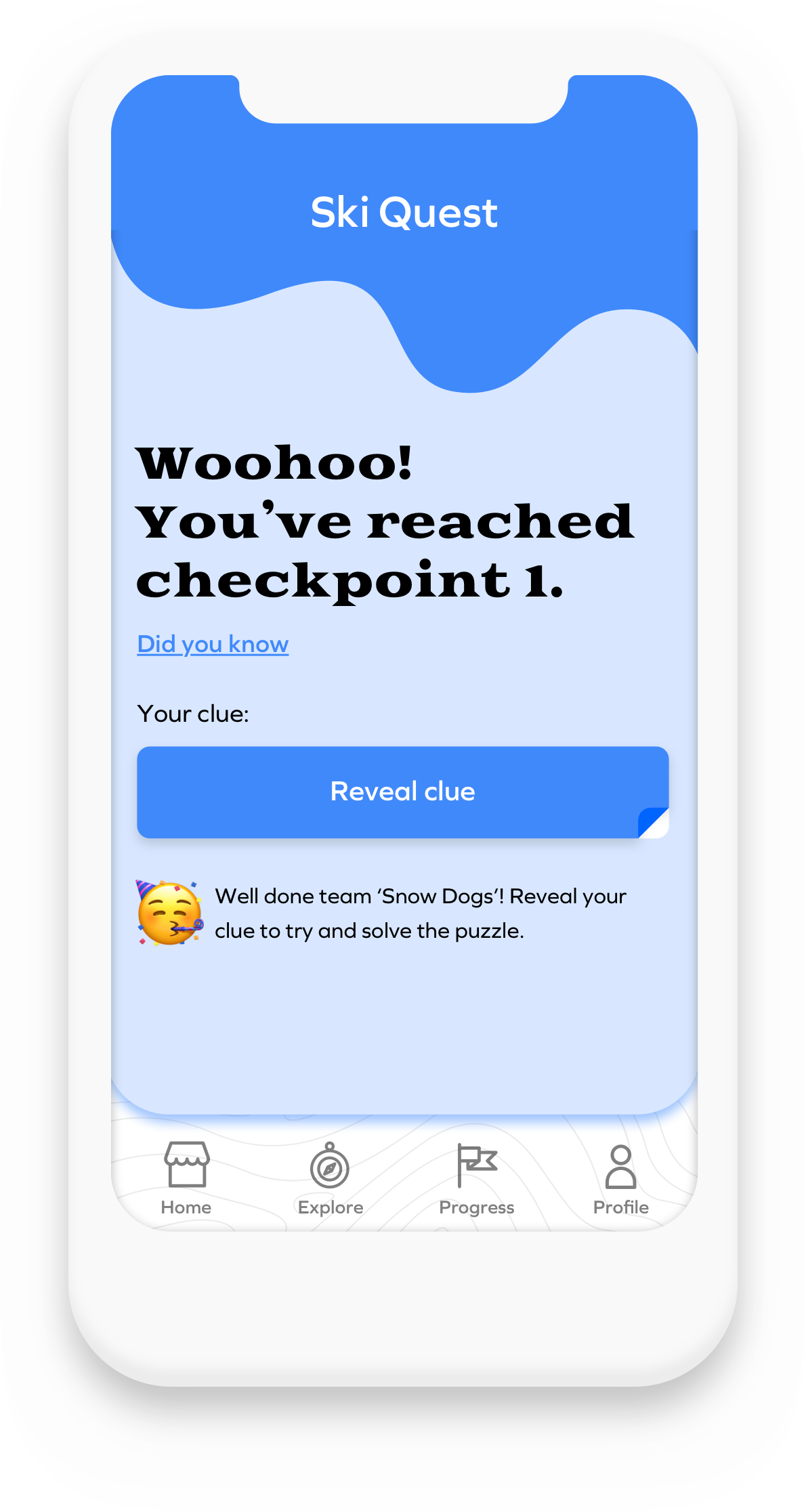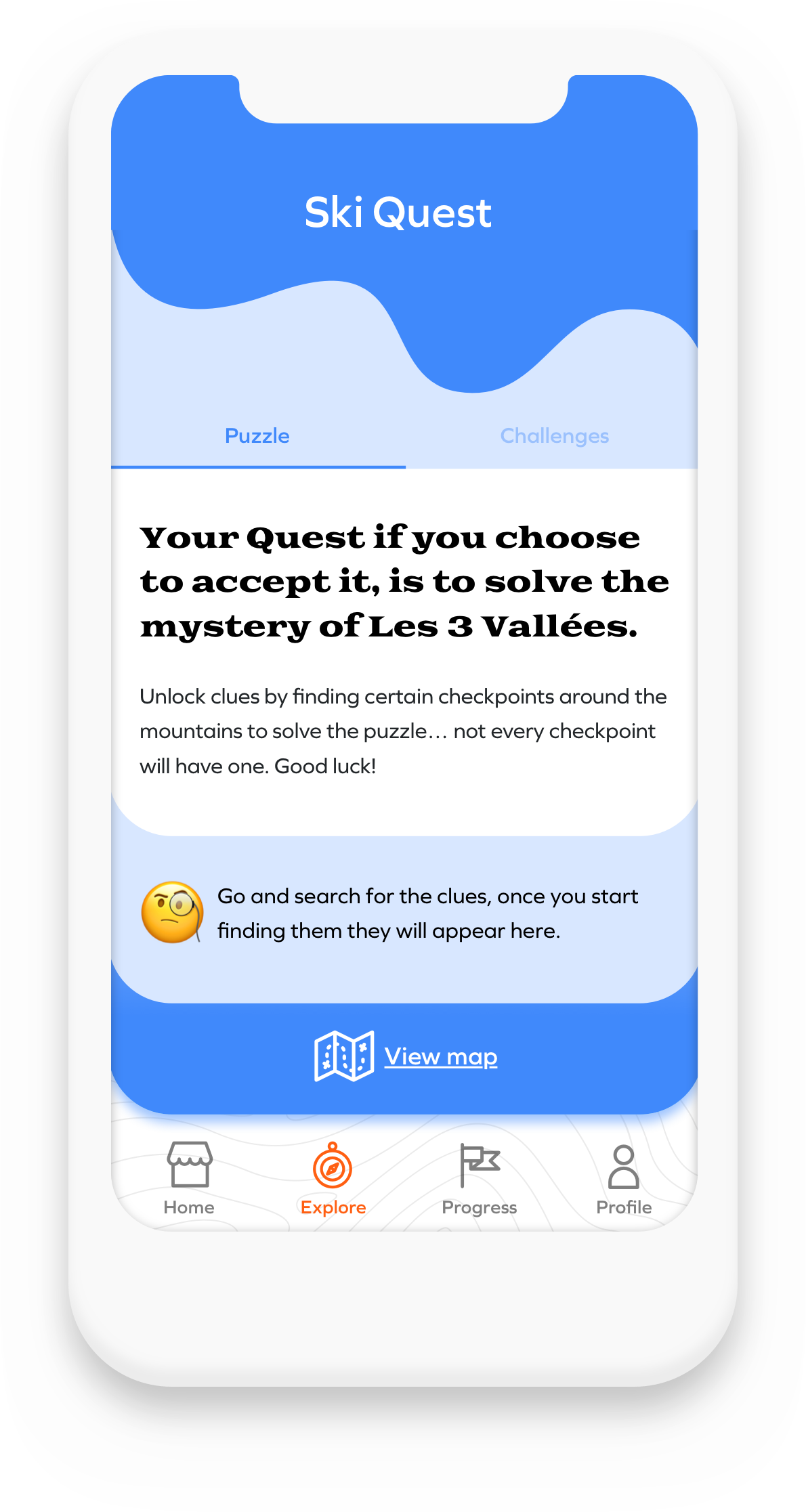 Other ways to be part of Ski Quest
Larger groups or bespoke packages?
If you are a larger group or want to create a bespoke event package to participate in Ski Quest 2023, please do get in touch and we'll try and put something together for you.
We want to really put Ski Quest on the map this year and we'd love any support, press mentions and referrals that can help us spread the word. If you can help us please drop our team an email
Partnership & Sponsorship
We have a limited number of partnership and sponsorship packages on offer for brands to allow you to be part of Ski Quest this year and in future years. Find out more here: https://skiquest.app/sponsor
Why Ski Quest?
It's the new way to enjoy your time on the slopes
Subscribe for 2023 event
updates and special offers